Sabah Parks going after whale shark rider in Semporna waters
Nov 29, 2022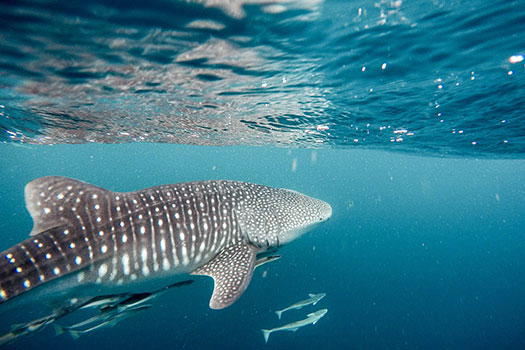 Riding on whale sharks is a serious offence and Sabah Parks is going after the man who was filmed doing so in the waters off Semporna.
Shocked by the incident, Sabah Parks director Maklarin Lakim said shark riding, turtle and starfish touching, coral lifting and any of such actions were not allowed when carrying out leisure activities at islands or waters off the state.
"We are investigating this case and collecting information. This is a serious offence and cannot be taken lightly.
"We hope to find the man so that further action can be taken," he said yesterday.
In a 17-second video, believed to be taken at Pulau Sibuan last Friday, a man, said to be a tour guide, is seen riding on a whale shark.
Source : https://www.thestar.com.my/news/nation/2022/11/28/sabah-parks-going-after-whale-shark-rider-in-semporna-waters