Mount Kinabalu SAR requires involvement from more rescue agencies
Jun 13, 2022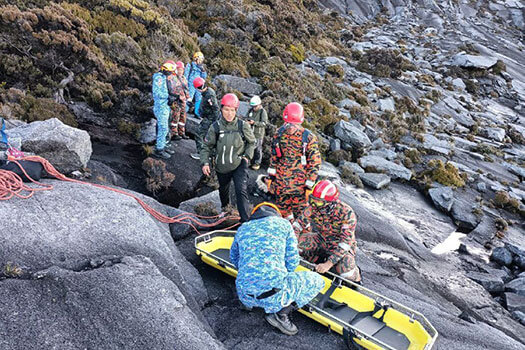 It is necessary to have state and federal rescue agencies respond to emergency cases at high altitude areas, said Sabah Parks director Dr Maklarin Lakim.
He said the police was more knowledgeable as they would lead search and rescue operations when a disaster struck.
By having all agencies on board, he added that disaster management could be handled more efficiently and effectively at every level.
The simulation, which is the third series, is held once every two years except during the Covid-19 pandemic.
Source : https://www.nst.com.my/news/nation/2022/06/802805/mount-kinabalu-sar-requires-involvement-more-rescue-agencies