Climbers brave through downpour on Mount Kinabalu
Sep 13, 2023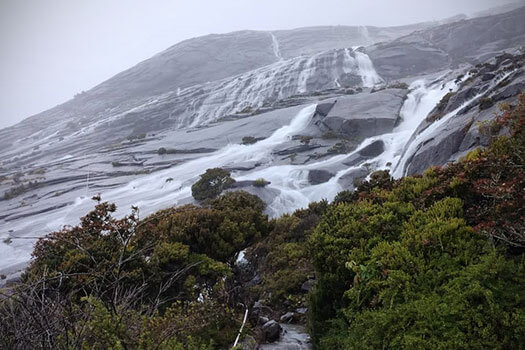 Worry gripped many climbers scaling Mount Kinabalu early yesterday when the fair weather gave way to a heavy downpour.
However, as they were led safely down the mountain amid gushes of rainwater that crossed their paths due to the rainfall, the mountain guides' professionalism helped allay their concerns.
Sabah Parks director Maklarin Lakim said prior to the downpour, which lasted over an hour from 5.40am to 7am, the weather had been good and climbers were allowed to start going up to the summit at around 2.30am.
"However, rain started to fall at around 5.40am and water started to gather from the mountaintop before flowing in strong currents down to Panalaban and Sayat-Sayat," he said.
Source : https://www.thestar.com.my/news/nation/2023/09/13/climbers-brave-through-downpour-on-mt-kinabalu